About Us
Breathe Life is a not-for-profit organization dedicated to good works in all aspects of life and community. We own the St. Stephen's building, which we have been called to, in order to allow the building to live up to its name. Breathe Life of WNY Inc. has been called to be a beacon of light to the community of Brocton, NY and the surrounding Chautauqua County.
Our Mission: is to be a source of Light to the community of Brocton, NY, and the Northern Chautauqua region for revitalization.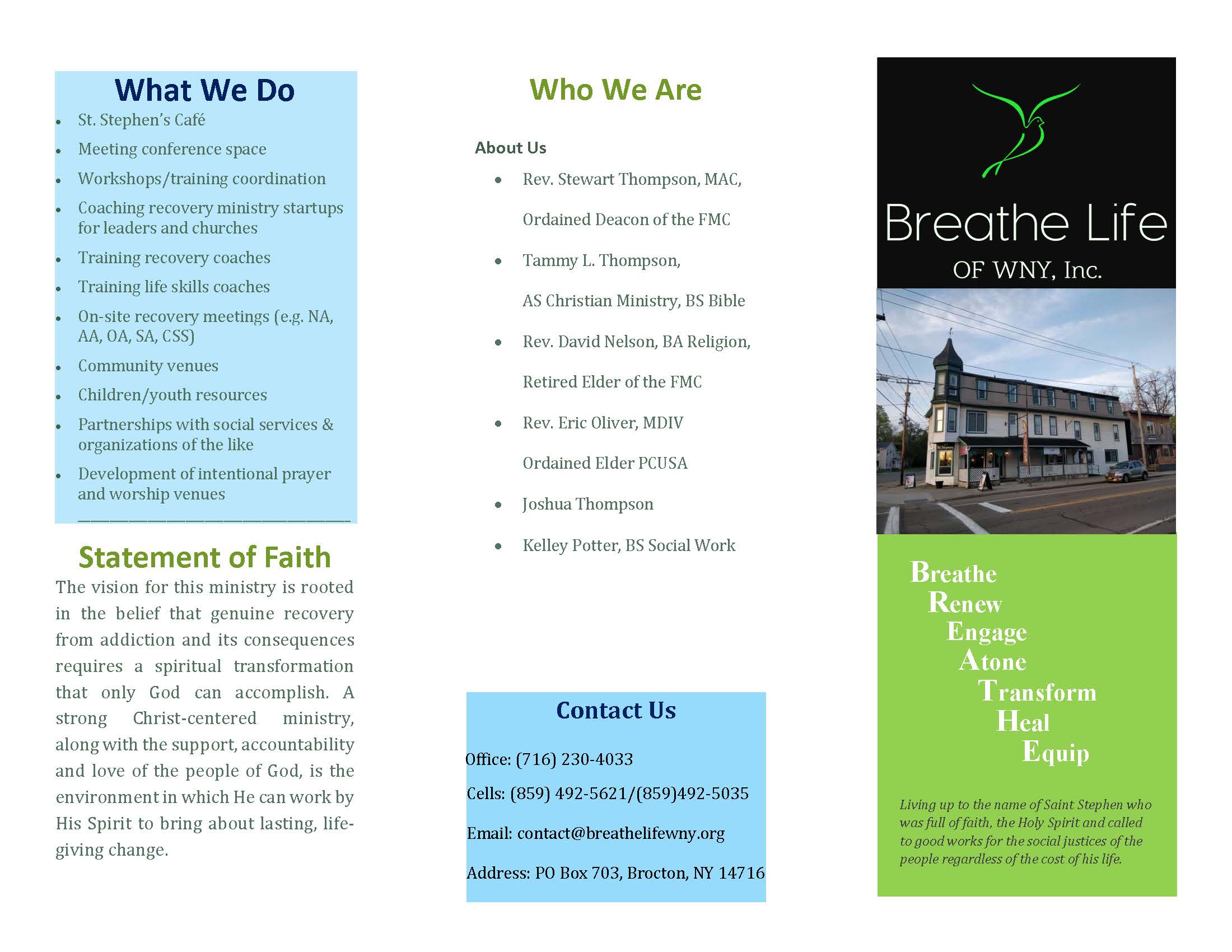 Our Vision: Breathe Life is dedicated to doing good works for all communities in conjuncture with the St. Stephen's Mission Project. The St. Stephens Mission Project is a mission that demonstrates living up to the name of Saint Stephen who regardless of the cost his life was full of faith, the Holy Spirit, and called to do good works for the social justices of people.